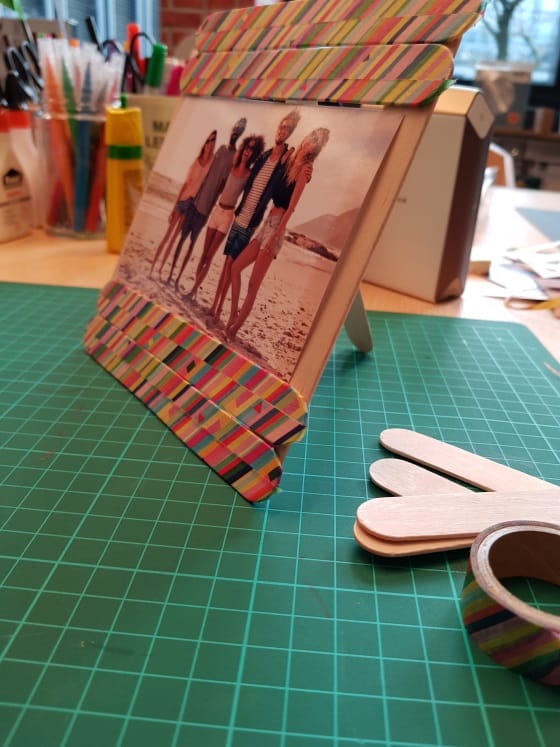 Spring is here – time for new DIY projects!
Welcome the spring with colourful ideas for individual home decorations. Easy to create them yourself either in a Wonder Photo Shop close by or at home.
Popsicle Stick Frame or Display
Probably the easiest and quickest way to give some personal touch to your photo home décor is to craft a frame out of popsicle sticks.
They can be painted colourful, decorated with stickers, washi tape and more or kept simple and wooden to match your own style.
All you need are some popsicle sticks, (wood) glue, scissors and whatever you want for your decoration.
Glue the popsicle sticks together as shown and have fun creating your individual photo frame! The colourful one you can see in the pictures is perfect for a joyful picture with friends.